Bangalore, December 18th 2018 – Taking forward its commitment on SAFETY, Toyota Kirloskar Motor (TKM) organized Hackathon at IIT Delhi to develop effective digital road safety solutions with an aim to bring down the road mishaps and detection of road rules violation.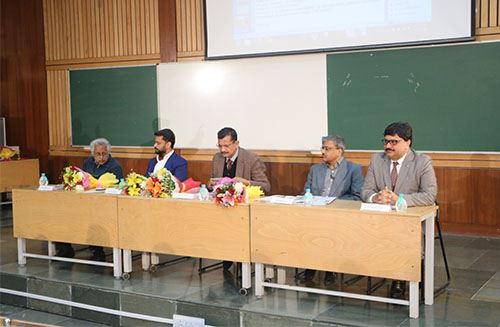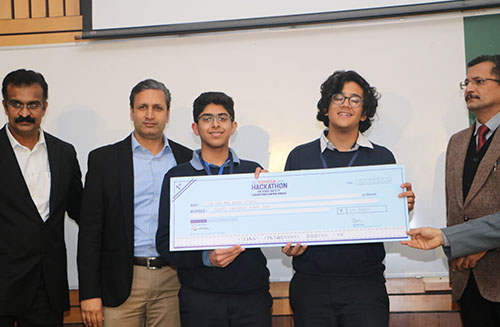 TKM have continuously been driving road safety programs [since 2007] with the launch of various road safety awareness programs and driver behavioral change initiatives.
Advanced technology is advocated as a means of significantly reducing the incidences & severity of road crashes. Despite enhanced road safety gains from better designed vehicles, occupant restraint laws, programs to discourage drink-driving and improvements to the road/traffic environment, road crashes continue to be a major cause of death, injury and damage to property while impacting 3% of GDP growth of the nation. In conjunction with increased effort on the application of these proven techniques, there is also a need to explore other ways to reduce the occurrence and impact of road crashes.
This road safety hackathon forum of Toyota is intended to stimulate discussion and interest in the use of new technologies to increase the range of countermeasures available to traffic authorities and road users, thus unleashing the hidden talents of the youths to effectively contribute to this prior cause. This acts as a motivational drive to associate with the students to inculcate the importance of road safety and engaging them to be the real change agent in addressing the national drive on road safety. This initiative also promotes the right platform & encourages the future generation to gear-up in tackling such priority issues at high levels through application of their learnings and technical knowledge.
The road safety hackathon session for digital solutions to the road safety problem appear to stem from three different conceptual approaches:
Driver Behavior [Education]: Improving driver skills and building applications and/or simplistic devices that can be integrated to make driving much easier and efficient targeting both domestic as well as commercial drivers. Such improved and assistive technologies can prove to be highly beneficial in bringing down the number of accidents.
Road Conditions [Infrastructure]: Bad road conditions are one of the most difficult problems to tackle with on-ground implementation because of the cost, labor and logistics needed. The objective is to look for some feasible digital solutions which could monitor and handle such problems more efficiently.
Fraud Detection [Enforcement]: A majority of the accidents are caused by rookies and unauthorized drivers with violations such as underage drivers, drunken driving, drivers without appropriate licenses, etc. The aim is to arrive at such applications that could be employed to make the task of analyzing and detecting frauds on the roads easier.
In the initial stage of the hackathon program, a basic online test was conducted for all the participating students of class 9th – 12th from Delhi/NCR Schools. The finale consisted 50 teams (two members team) shortlisted undergoing workshops on Road Safety and such teams were further trained on key basic technical skills coupled with enough resources to support them during the hackathon. Each team were allotted 36 hours to work on their innovative ideas with expertise guidance and mentoring during the process to finally arrive at a prototype or formulate a concrete idea on the road safety solution they were working on. Further, Toyota incubates the students' bright ideas to develop and nurture such implementable solutions in support of road safety cause.
The top performers of the hackathon were selected by eminent jury members constituting Media, Academicians, UN Organization, Corporates, Government Representatives, Enforcement Agencies [Police] and Toyota experts, for presenting their final application. The Top Ten and the Best Three were recognized and awarded trophies and cash prizes.
Speaking on this initiative, Mr. Naveen Soni, Vice President - Toyota Kirloskar Motor said, "At Toyota, we strongly believe in growing with the society. While primarily we are car manufacturers, our focus also remain at enriching lives of the community around us.
Safety has been our focal point and resides in Toyota's DNA. We began our journey on the awareness program on road safety since 2007. This initiative is a one of its kind, as this is an amalgamation of technology aiding the cause of Road Safety. With the best of the young minds from the country with the support of IIT students & faculties coaching and mentoring the students, we are trying to develop implementable solutions which can help to address serious concerns we face on the Indian roads today. Children are the future of our country and it is pertinent to involve them at this stage as it helps inculcate responsible driving and safe behavior on the roads. Also, it is overwhelming to see many trained school children, through Toyota's safety initiative [road safety training outreach of Toyota Safety Education Program], participating to showcase their learnings and new ideas on road safety, as a step-up.
As a company, we are committed to the cause of Road Safety. Our ultimate aim is to achieve ZERO FATALITY. This forum provides a broad sketch of the ways in which advanced technology is being developed to address road safety concerns. Further, the real-time application of the desired solutions will be looked at, in the long-run. We hope to see some great technological solutions transcending to safer road behavior through this valuable engagement." He added.
Toyota follows an integrated safety approach towards addressing the grave issues of road safety in our country, aiming to build a safer community by adopting 3 dimensional concept – Manufacturing Safe Cars, Developing Safe Drivers & Building Safer Environment.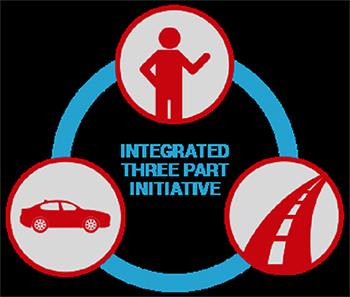 In pursuance of its safety mission, "Safest Car with Safest Driver", Toyota Kirloskar Motor has been consistently engaged in Road Safety initiatives since 2005 through various pan India campaigns. Following are some of the key safety initiative highlights:
TKM in association with its dealer partners launched Toyota Driving School [TDS] in a phased manner across India. The training module will integrate technical expertise along with enhancing behavioral skills to create awareness about safety nationwide. The Toyota Driving School has till date enrolled 4,500 plus. By 2020 the company plans to cross 50 such schools across India, voicing their traffic safety commitment louder.
As a safety leader, Toyota initiated the Toyota Safety Education Program (TSEP) since 2007, which aims at educating school children and teachers with a view to reach larger mass. Toyota has educated more than 700,000 school children on road safety across India. TKM set the road safety infrastructure at schools with the philosophy of "Seeing is Believing" to bring about a positive behavior change amongst children towards developing responsible future road users.
Further launched "Safety Model Schools" as part of the "Team Toyota Activity (TTA)", aiming to enhance safety awareness among the school children, teachers, parents and school vehicle drivers on responsible road safety habits, to create a safer traffic environment for all. The unique comprehensive program will help school children know & learn about the road safety habits in their daily curriculum. So far, Toyota Dealers & Suppliers have rolled out this initiative in partnership with TKM at Delhi, Kochi, Varanasi, Hissar, Rewari & Kolkata.
Through varied CSR projects, Toyota has touched more than 11,00,000 lives. Toyota will further continue its various CSR interventions from a longer-term perspective and development of socio-economic stature of the society, touching many more lives to make a difference in each one's well-being.
| | |
| --- | --- |
| Company name | Toyota Kirloskar Motor Private Limited |
| Equity participation | TMC: 89%, Kirloskar Systems Limited (Mr. Vikram S. Kirloskar): 11% |
| Number of employees | Approx. 6,500 |
| Land area | Aprox. 432 acres (approx.1,700,000 m2) |
| Building area | 74,000 m2 |
| Total Installed Production capacity | Upto 3,10,000 units |
| | |
| --- | --- |
| Established | October 1997 (start of production: December 1999) |
| Location | Bidadi |
| Products | Innova, Fortuner manufactured in India. Prado, Land Cruiser and Prius imported as CBUs. |
| Installed Production capacity | Upto 1,00,000 units |
| | |
| --- | --- |
| Start of Production | December 2010 |
| Location | On the site of Toyota Kirloskar Motor Private Limited, Bidadi |
| Products | Corolla Altis, Toyota Yaris,Etios, EtiosLiva, Etios Cross, Camry & Camry Hybrid |
| Installed Production capacity | Upto 2,10,000 units |