WITH RESPECT
TO RESPECT
To forge one's own path, driven not by rules but by passion. To choose one's own destination, fuelled
simply by instinct. To cruise one's way through life comes the youngest SUV.
The Urban Cruiser. For wherever you go, #RespectFollows
A FRAME DESERVING
OF RESPECT
The urban world needs a frame to match. The Toyota Urban Cruiser is built with both form and function in mind, for the modern discerning driver. Take over the roads with a commanding SUV presence created for the modern era.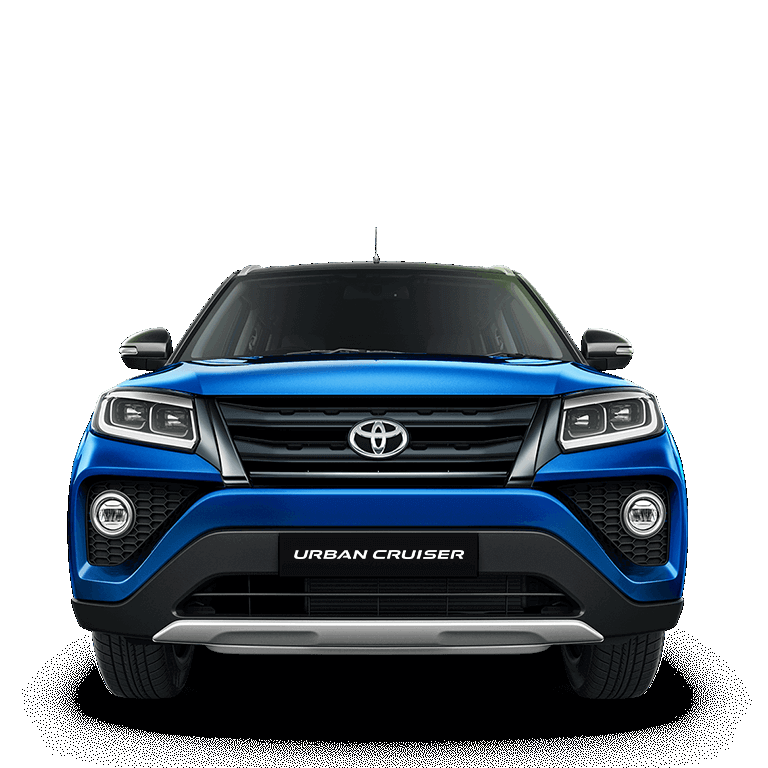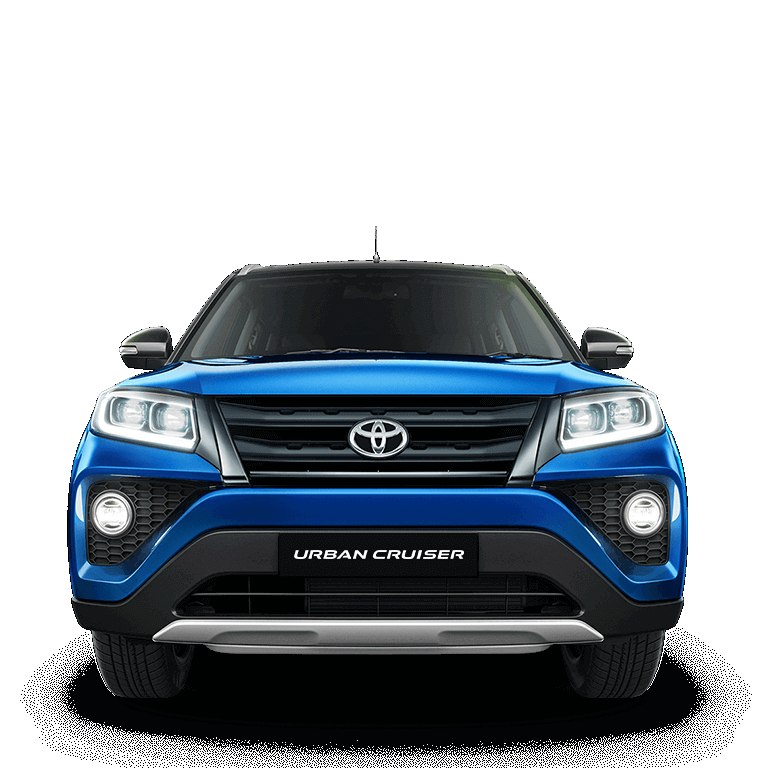 RESPECT THAT
SHINES THROUGH
Pave the way with respect. The Urban Cruiser is born to lead with a stylish front grille,
a powerful LED light package, and a frame to match.
INSIDE THE WORLD
OF RESPECT
The youngest SUV comes dressed for the occasion. Cruise your way through daily life
in alluring Dual-tone Dark Brown premium interiors, ergonomically laid out for a wide, spacious cabin and added comfort.
RESPECT THAT
COMMANDS POWER
Take over every road with the powerful yet fuel-efficient K-series gasoline engine
that's built for the long run.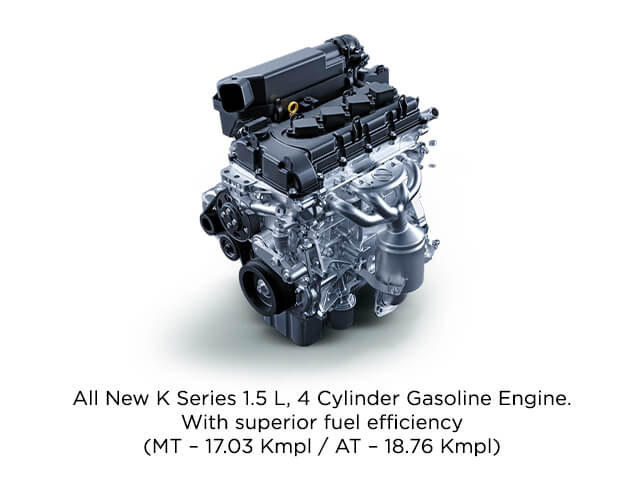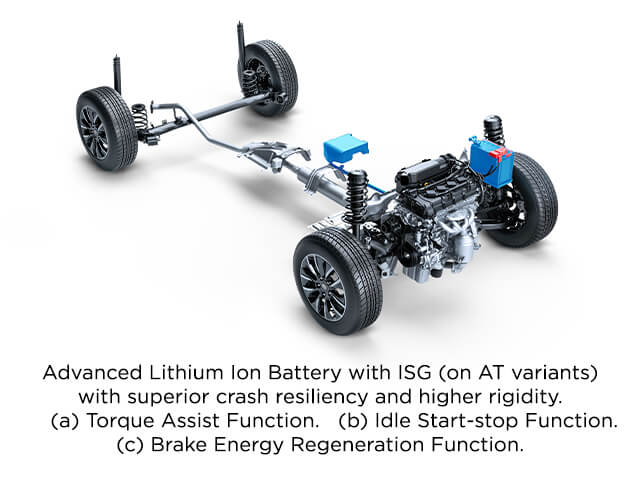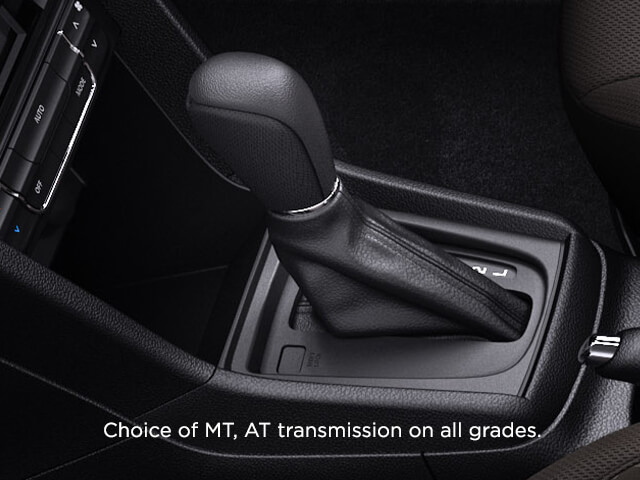 SAFETY BORN
OF RESPECT
The Urban Cruiser offers safety and comfort that rank on a world-class scale. Ride the roads in luxury
that has no room for worry.
Built with high-tensile steel, the new Toyota Urban Cruiser features advanced dual-SRS air bags along
with a package of active and passive safety features for uncompromised safety.
THERE'S RESPECT
IN THE DETAILS
Great comfort begins with a touch of a button. Push start your way to a long
blissful drive that's got you covered all through.
TOYOTA SURE ADVANTAGE
The world of respect brings to you a host of unbeatable
ownership advantages, that only Toyota can offer.
WE ARE ADDING MORE ADVANTAGES.
WATCH THIS SPACE.
Toyota Sales & Service Network as on 01st Dec 2020.
SPECIFICATIONS
disclaimer
VDA Method.
Fuel efficiency as certified by Test Agency under Rule 115 of CMVR, 1989 under standard test conditions. Actual mileage on road may vary.
Spare tyre wheel material is steel and spare tyre size is 215/ 60 R16 for high & premium variants & 205 / 60 R16 for MID Variant.
Speed Warning Buzzer gives audible warning of over-speed to driver.
If vehicle speed >80 km/h then two beeps will sound every minute.
If vehicle speed >120 km/h, continuous beeps will sound.
This Buzzer does not indicate any malfunction in vehicle.
Application features & displays may vary depending on different operating systems or smartphone devices used.
Avoid using the phone while driving for your safety.
Apple CarPlay is registered trademark of Apple Inc.
Android Auto is registered trademark of Google Inc.
Bluetooth is a registered trademark of Bluetooth SIG.
Lithium-Ion battery poses safety & environmental hazard if disposed inappropriately. Do not dispose battery in garbage bin. Always ask Toyota Authorized Dealer for replacing or disposing battery.
Some parts of the leather-appointed upholstery will contain man-made material.
Vehicles pictured and specifications detailed in this brochure may vary between models & equipment. Addition of features may change figures in this chart. Actual colour of the vehicle body & upholstery might differ slightly from images depicted in this brochure. Features are grade-specific. Toyota Kirloskar Motor Pvt. Ltd. reserves the right to alter the details of specifications and equipment without a notice.
There's more to respect
than meets the eye
The Urban Cruiser is armed for urban life with a range of eye-catching accessories made to match.
Download Accessories Brochure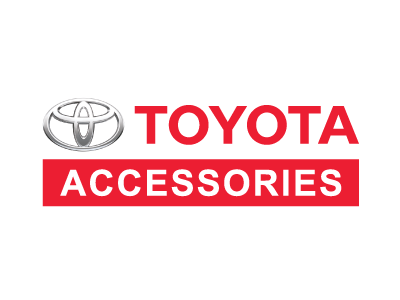 One-year warranty across all accessories | Accessories are not part of standard equipment. Company reserves right to add/delete/modify any accessory without prior information | For more details on accessories please visit www.toyotamakemycar.in
RESPECT IN
FLYING COLOURS
Stay young on the road with a range of eye-catching single and
dual-tone colours that brighten up the urban world.
Download Brochure