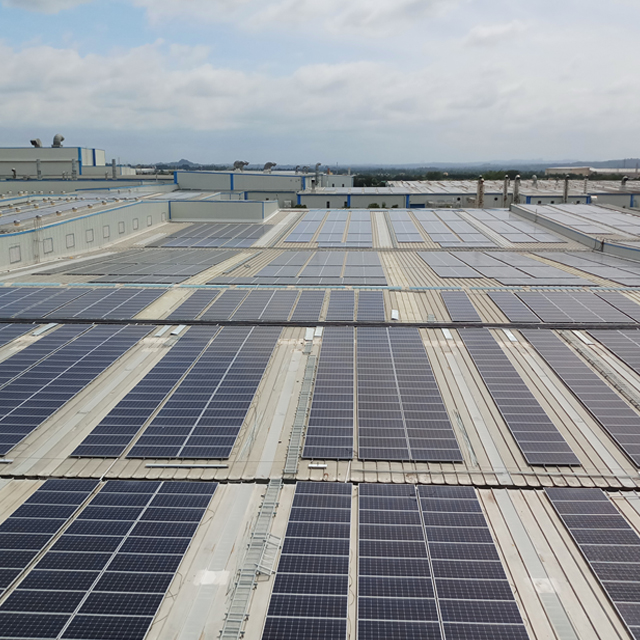 Plant Zero CO2 Emissions Challenge
We at Toyota are committed for carbon neutral manufacturing.
Our approach
Adoption of Renewable Energy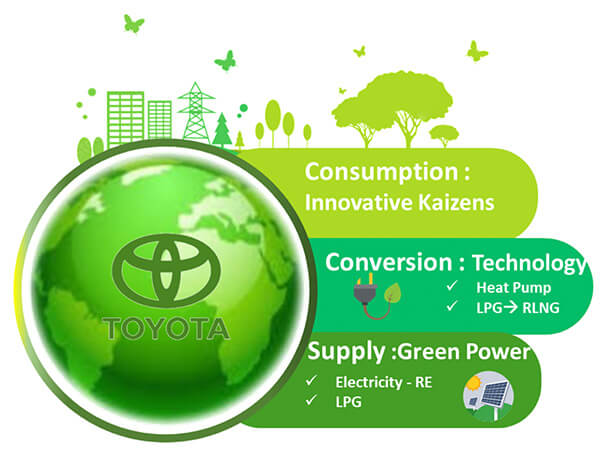 We are harnessing solar energy & also purchasing Renewable energy through the open access. As a result, during FY 2020 we could ensure 94.3% of our total energy requirement was met through renewable sources. Cumulatively since 2014 we could reduce 241K tons of CO2 through Renewable energy.
With all these initiatives and continuous effort, TKM has achieved 100% RE from June 2021 onwards (grid electricity) which includes TKM Manufacturing Plant at Bidadi and 8 Onsite Supplier Companies, resulting in a carbon offset of 13.686.31 Tons (Cum April'21 ~ Aug'21).