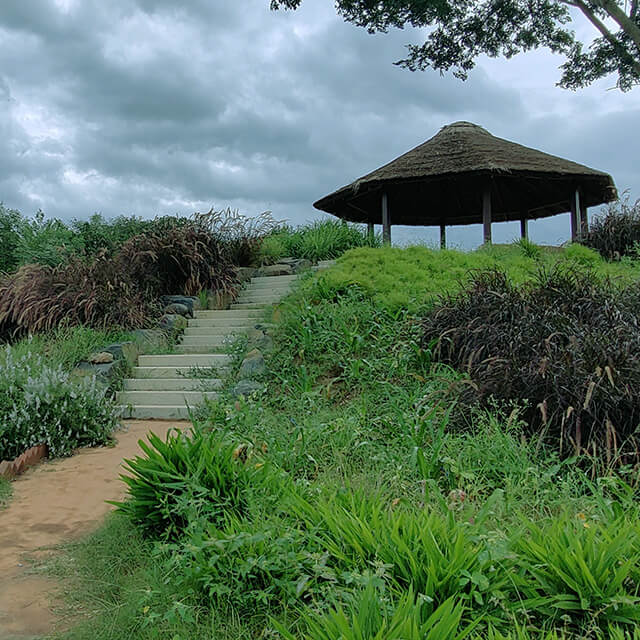 Environment Conservation is inherent in the Toyota culture. Our vision, philosophy and guidelines are true reflections of our commitment for a sustainable future. Toyota Kirloskar Motor has focused on achieving harmony between its manufacturing activities and the environment based on the concept of 'a plant that optimally utilizes natural resources while operating in harmony with the natural environment'.
TKM follows the approach of Learn, Perform and Drive to develop the Eco-Mind of employees. In addition to creating awareness, we also involve our employees physically in afforestation drives, environment month promotion and other Eco CSR activities with an intent to bring a sense of ownership towards the environment.
Read more
Read less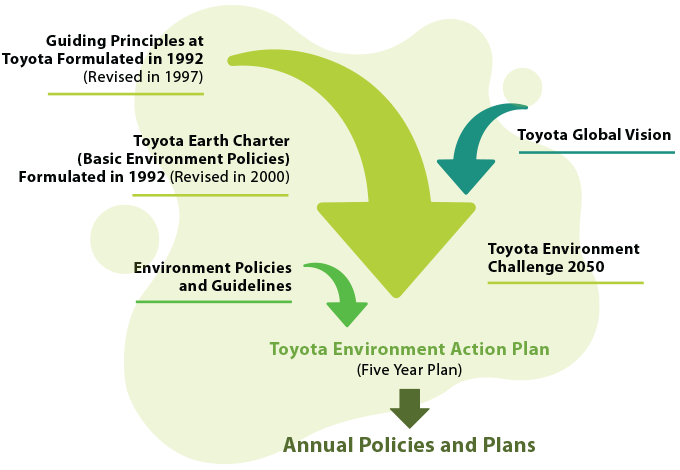 Toyota's stance on the protection of global environment dates back to the establishment of Toyota Earth Charter (Issued in 1992, revised in 2000). Followed by the formulation of first Environment Action Plan in 1993. Ever since every five years, an action plan is rolled out to ensue implementation of environmentally responsible actions amongst all Toyota affiliates.
Toyota Global Vision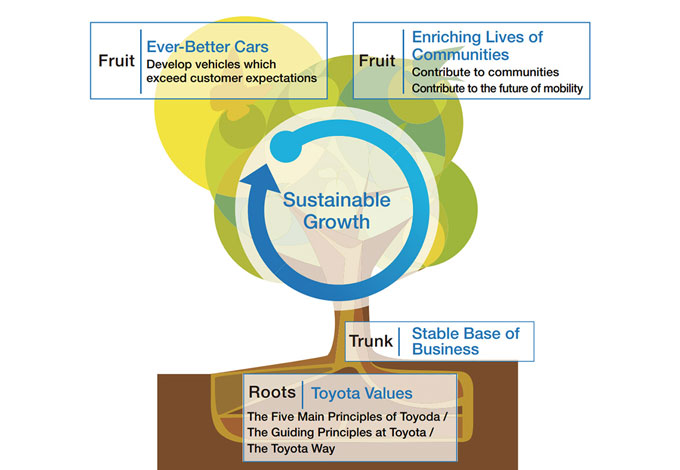 The image of a tree has been used to symbolize the Toyota Vision from 'roots to fruits'. The tree is a symbol of natural strength. It is useful and long-lasting, something that continues to grow and flourish year after year.
The Toyota principles are represented as the roots because everything we do as a company must grow from the foundation of our beliefs. These roots support the trunk of the tree, which signifies the strength and stability of our operations.
From the trunk, the branches lead to the 12 tenets that make up the Toyota vision - the 'fruits' of the tree. The tree allows all of this imagery to be connected together, a metaphor for how closely we at Toyota work together to achieve success.
Finally, the tree is set in a human environment, to remind us of who we work for - our customers. The backdrop is universal, to represent our customers across the globe.
TOYOTA ENVIRONMENT CHALLENGE 2050
A vector visual depicting a sustainable factory with greenery surrounding it.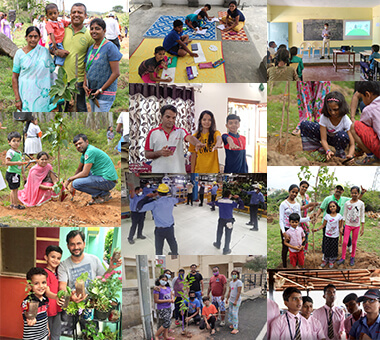 Management Commitment & Vision Towards Sustainability
At TKM, we understand that social and environmental sustainability is equally important as the economic sustainability. The future generation is looking towards the organizations to address the critical environmental issues that the planet is facing today. It is time for everyone to adopt environmental consideration in business decisions.
Environment Policy
As a responsible organization, we at Toyota Kirloskar Motor Pvt. Ltd. firmly believe in the philosophy of "Respect for the planet".
Also understanding the environmental threats, posing the industry and mankind, the "Toyota Environmental Challenges 2050" forms the base of the mid to long term commitment towards Environmental Protection.
Hence, we reaffirm our commitment, to contribute to the society by ensuring Environment protection, throughout life cycle of our Products, Operations and Services.
Read more
Read less
Download Environment Policy PDF
Awards & Recognition